LIPOSUCTION (LIPOPLASTY) WOLLONGONG CLINICS
Surgical Reduction of Body Fat with Liposuction
Are you frustrated with not being able to tone your abdomen, buttocks and thighs despite exercising and following a healthy diet? If stubborn fat is preventing you from loving your body, liposuction can help. Sydney and Wollongong liposuction surgeon can reduce unwanted body fat to give you a sculpted physique and boost your confidence. 
Liposuction is a fantastic procedure. No other procedure has such impressive results with such small incisions. It is however not a procedure for everyone. The optimum patient is young, has some fat deposits and whose skin quality is good which goes with being young. Older people are also candidates and results depend on their skin quality. In my experience, if a patient has excess subcutaneous fat, but has good skin texture, is relatively young and the abdominal musculature is in good shape, then liposuction alone is an excellent technique and is probably recommended for this type of patient.
Liposuction is performed on an outpatient basis in hospital or a day surgery facility. General anaesthesia nesthesia is administered to keep you completely comfortable during surgery.
Liposuction is one of the very few procedures which has minimal scarring with extremely positive and impressive results. The scars are very small.
Liposuction occurs in numerous different forms, however in general there are two main techniques:
Suction-assisted liposuction which uses suction alone to suck out the fat through metal cannulas with small holes in the tip of the cannula.
Power assisted liposuction is basically the same as suction assisted liposuction except the handpiece has a pistol like action which moves the cannula in and out by a few millimetres. This technique is very safe, efficient and effective.
Ultrasonic-assisted liposuction which uses ultrasound to liquefy the fat and the emulsified fat has to be sucked out through a different cannula.
The scars from liposuction are usually very small in the region of 4-5mm, whilst the scars from ultrasonic-assisted liposuction are a' little longer, often in the range of approximately 6-8mm. Depending on the number of areas that are treated, hospitalisation can be day only or overnight.
You can expect some mild to moderate swelling, bruising and tenderness in the treated area. The worst of the symptoms should subside within a few days, but it can take several months for swelling to completely dissipate.
Liposuction in Wollongong -
the best!
DR. JEREMY HUNT
 6/174 Gipps Road, Gwynneville, Wollongong, NSW 2500
Since 2001
Breast Reconstruction, Brow Lift, Chin Surgery, Breast Reduction, Breast Surgery, Breast Implants, Breast Implant Revision, Breast Lift, Breast Asymmetry, Body Contouring, Liposuction, Lower Body Lift Surgery, Massive Weight Loss, Tummy Tuck, Mummy Makeover, Upper Arm Lift, Thigh Lift Surgery, Ear Surgery, Eyelid Surgery, Neck Lift & Facelift
 With over 15 Years as a Specialist Plastic Surgeon in Sydney and Wollongong, Resulting in Thousands of Happy Patients ● Provides Widely Recognized as One Australia's Best Plastic Surgeons
 ABN 24 847 330 425
 This email address is being protected from spambots. You need JavaScript enabled to view it.
 drjeremyhunt.com.au/about...
 Mon - Fri 9:00 am - 5:00 pm
Sat & Sun Closed
DR. ADRIAN SJARIF
 372 Crown Street, Wollongong, NSW 2500
Since 2014
WOLLONGONG SURGICAL ASSOCIATES - Breast Augmentation Surgery, Breast Lift Surgery, Breast Reduction Surgery, Breast Reconstruction Surgery, Post-Weight Loss Body Contouring Surgery, Abdominoplasty Surgery, Liposuction Surgery, Mummy Makeover Surgery, Labiaplasty Surgery, Eyelid Surgery & Rhinoplasty Surgery
 Special Interest in Reconstructive & Aesthetic Breast Surgery, Including Complex Skin Cancer Surgery, Cosmetic Surgery and Hand Surgery ● Performs Large Volume of Reconstructive and Aesthetic Breast Procedures Using Microsurgical Techniques
 ABN 49 939 706 825
 drsjarif.com.au/dr-adrian...
 Mon - Fri 8:30 am - 5:00 pm
Sat & Sun Closed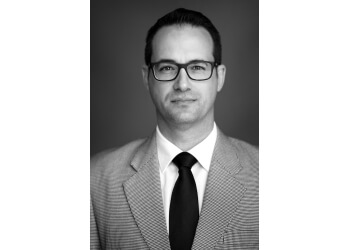 DR. ROBERT KNIGHT
 402 Crown Street, Wollongong, NSW 2500
Since 2005
ISPA CLINIC - Face Lift and Neck Lift, Rhinoplasty, Eyelid Surgery, Brow Lift, Liposculpture, Cheek Augmentation, Chemical Peel Skin Resurfacing, Breast Augmentation, Breast Implants, Breast Reduction, Breast Repositioning, Asymmetrical Breasts, Liposuction, Abdominoplasty, Lower Body Lift & Medial Thigh Lift
 Has performed countless surgeries, as well as publishing, works in the areas of Cleft and Rhinoplasty Deformities and Anomalies, Microanatomical Anatomy of the Human Abdomen and Burn Reconstruction ● Offers Skin Treatments for their patient
 ABN 89 639 495 419
 This email address is being protected from spambots. You need JavaScript enabled to view it.
 ispaclinic.com.au/drrober...
 Mon - Fri 8:30 am - 5:00 pm
Sat & Sun Closed
DOCTOR
DAVID CAMINER
PLASTIC SURGEON
332 Crown Street
Wollongong NSW 2500
(Near Hospital Hill Pharmacy)
(Carpark Next Door)
p.02 4229 6255
f.02 4229 4141
e.This email address is being protected from spambots. You need JavaScript enabled to view it.